New Book: Queering Contemporary Asian American Art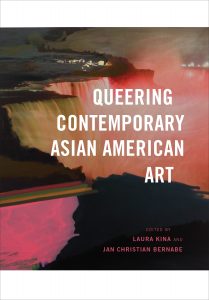 Queering Contemporary Asian American Art.
Edited by Laura Kina and Jan Christian Bernabe
Foreword by Susette Min
Afterword by Kyoo Lee
University of Washington Press, 2017.
$40 paperback (ISBN: 9780295741376), 304 pp., 47 illus., 36 in color, 7 x 10 in.
Download the flier to save 30%
Queering Contemporary Asian American Art takes Asian American differences as its point of departure, and brings together artists and scholars to challenge normative assumptions, essentialisms, and methodologies within Asian American art and visual culture. Taken together, these nine original artist interviews, cutting-edge visual artworks, and seven critical essays explore contemporary currents and experiences within Asian American art, including the multiple axes of race and identity; queer bodies and forms; kinship and affect; and digital identities and performances.
Using the verb and critical lens of "queering" to capture transgressive cultural, social, and political engagement and practice, the contributors to this volume explore the connection points in Asian American experience and cultural production of surveillance states, decolonization and diaspora, transnational adoption, and transgender bodies and forms, as well as heteronormative respectability, the military, and war. The interdisciplinary and theoretically informed frameworks in the volume engage readers to understand global and historical processes through contemporary Asian American artistic production.
LAURA KINA is an artist and a Vincent de Paul Professor of Art, Media, and Design at DePaul University. She is the coeditor of War Baby / Love Child: Mixed Race Asian American Art.
JAN CHRISTIAN BERNABE is the operations, new media, and curatorial director at the Center for Art and Thought.
The contributors are Mariam B. Lam, Eun Jung Park, Alpesh Kantilal Patel, Valerie Soe, and Harrod J Suarez. Featured artists are Anida Yoeu Ali, Kim Anno, Eliza Barrios, Sita Kuratomi Bhaumik, Wafaa Bilal, Hasan Elahi, Greyson Hong, Kiam Marcelo Junio, Lin + Lam (H. Lan Thao Lam and Lana Lin), Viet Le, Maya Mackrandilal, Zavé Martohardjono, Jeffrey Augustine Songco, Tina Takemoto, Kenneth Tam, and Saya Woolfalk.
New Publications: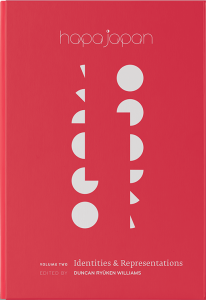 Chapter:
Kina, Laura. "Issei, Nisei, Sansei, Yonsei, Gosei: Painting Okinawan American Champuru Spirit and Hapa Identity." In Hapa Japan: Identities and Representation (Volume 2), edited by Duncan Ryuken Williams,149–164, Los Angeles, Kaya Press, 2017.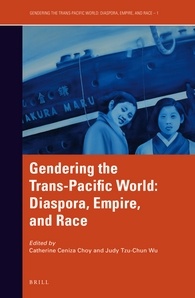 Book Cover:
Kina, Laura "Kibei Nisei," 2010. In Gendering the Trans-Pacific World: Diaspora, Empire, and Race by Catherine Ceniza Choy and Judy Tzu-Chun Wu eds., cover image. Leiden, Netherlands: Brill, 2017.
Asian American Art Oral History Project:
Featuring 17 new interviews with Midwest Asian American artists. The interviews were conducted by DePaul University students enrolled in Laura Kina's Asian American Art course in Winter 2017. Read them here. View the project gallery here.
"Who Cares? Asian American Contemporary Art, Cultures and Queer Communities"
Co-chaired by Laura Kina and Jan Christian Bernabe
A roundtable discussion with Anida Yoeu Ali, Viet Le, Maya Mackrandilal, Jeffrey Augustine Songco
Saturday, April 15, 2017 9:45-11:15am
Association for Asian American Studies
Portland Marriott Downtown Waterfront, Room Salem
401 SW Naito Pkwy, Portland, OR 97201

Group Show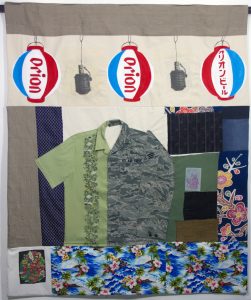 Laura Kina "Orion" (2016) is on view at:
Woman Made Gallery
"Stronger Together: Celebrating Women Artists" curated by Beate C. Minkovski
View the exhibition online.
March 10–April 15, 2017
685 N. Milwaukee
Chicago, IL